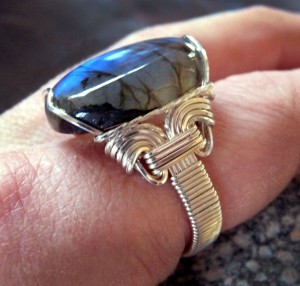 Everyone enjoys a great ring!
Receiving and giving rings has been a custom for at least 4,800 years.
Our rings are skillfully handcrafted so that you may continue this tradition with style.
We create our rings with the highest quality precious metal wire and stones for an heirloom quality addition to any lucky finger.
We have a wide selection of handmade ring designs and sizes for you to enjoy.