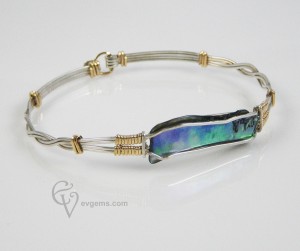 Handmade Bracelets by evgems are a unique gift idea.
For thousands of years bracelets have been used as decoration as well as a symbol of wealth and prosperity.
Now you can adorn yourself with handcrafted luxury at a price that will make you smile.
Our bracelets are designed with both your comfort and style in mind.
As you feel the gentle caress of our passion on your wrist, you will realize that you have made the proper selection.
We have an intriguing collection of handmade bracelets for you to choose from.