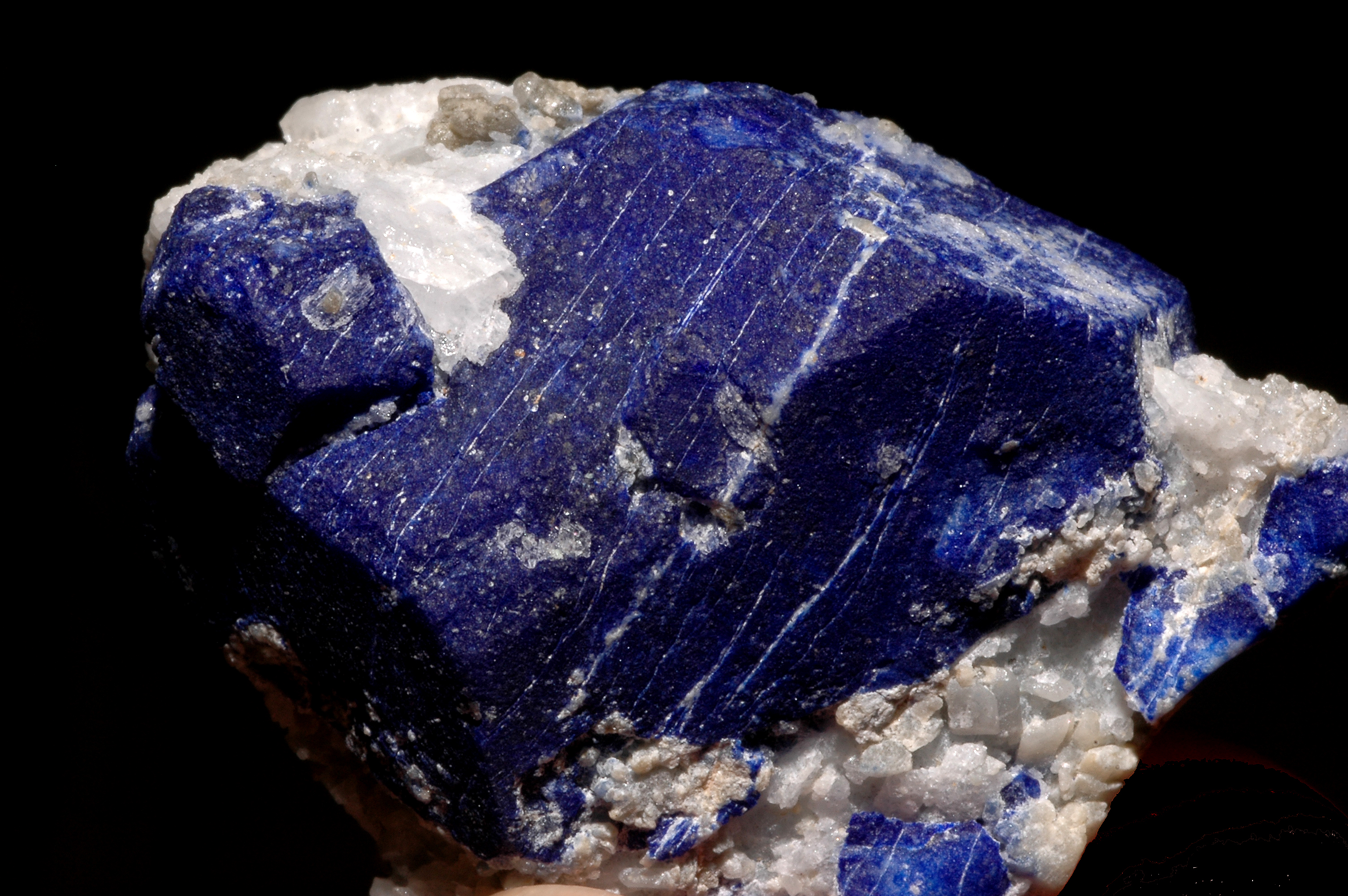 Lapis Lazuli in natural form
.
.

You know that you love Lapis, but why?





Lapis Lazuli has been a valued element in jewelry since it was first discovered.
Beads crafted from Lapis have been unearthed at Neolithic burial sites around the world, and Lapis powder was worn by Cleopatra as eye shadow.
In ancient Egypt Lapis Lazuli was a sacred stone, and carved Lapis scarabs were buried with the deceased to protect and guide them in the afterlife.
.
.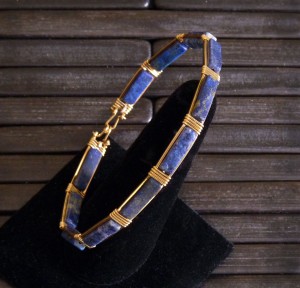 Lapis Lazuli Prosperity Bracelet
.
.

Persian legend says that the sky owed its blue color to a massive slab of Lapis that the earth rested upon.
.
Historically Lapis Lazuli was processed to make a blue pigment for tempera, and sometimes oil paint. Its use as a pigment mostly ended in the early 19th century when a chemically identical synthetic became a less expensive substitute.
Lapis is the Latin word for "stone" and lazuli comes from  Lāzhward  (a Persian name of the place where lapis lazuli was originally mined). So lapis lazuli literally means "stone of Lāzhward".
Lapis Lazuli occurs in various shades of blue, some is speckled with white calcite and (or) yellow pyrite. The finest quality Lapis Lazuli is an even deep blue color with little or no veining from other minerals.
Fine natural Lapis Lazuli can be quite pricey. A great deal jewelry that is sold as Lapis is actually a dyed jasper from Germany which has colorless specks of crystallized quartz, and not the gold-like flecks of pyrite that is present in the natural stone.
.
.
All of the Lapis used in our jewelry is completely natural.
.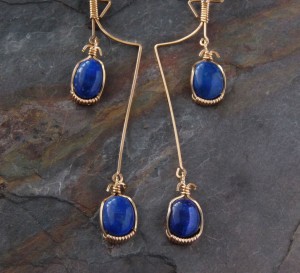 These earrings are an example of high quality Lapis Lazuli used in handmade jewlery.
.
.
For centuries Lapis Lazuli has been a prized element in jewelry, used for both its beauty and healing / metaphysical properties. Lapis is often thought to increase psychic abilities, and is said to be a cure for depression. Jewelry crafted from Lapis lazuli can ease negative emotions.
Lapis Lazuli is often used as an energy focuser for teachers, lecturers and speakers. Lapis can also powerful in centering the mind during meditation.
.
.
Lapis Lazuli is also the anniversary gemstone for the 7th and 9th year of marriage.
.
.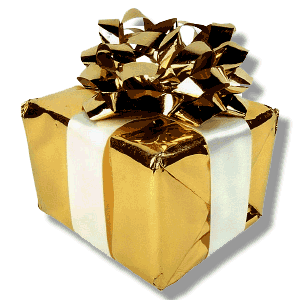 .
.
.
.
.